Honey Brands is Featured On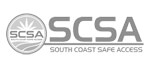 Honey Brands – The OG

Honey Brands changed the cannabis landscape when we created the first ever distillate cartridge, turning Humboldt flower into liquid gold.

It has been our mission ever since to deliver the flavor and experience that nature intended…in the convenience of a vape.

We stay TRUE to our family farmers and the AUTHENTIC California-grown strains of our smooth and robust HASH OIL.

*All-natural. Minimally refined. No fillers.
FINDING YOUR NEW FAVORITE HONEY BRANDS THC CARTRIDGES
Thanks to our unique extraction processes and Fresh Mapped™ terpene analysis, Honey Brands cannabis oil cartridges are true to nature when it comes to flavor, effects, and quality. We return the full spectrum of cannabinoids and terpenes found in the living plant back into our vape oils; an evolution in the experience of smoking flowers.
The HONEY BRANDS THC CARTRIDGE: A PREMIUM CHOICE
There are plenty of cannabis cartridges, but none come close to HONEY's quality. Our cartridges are built for long-term use; no dry hits, no leaks or overflows. Just the richest, cleanest and highest grade medicinal cannabis oil to keep you vaping for days.
THICK, FULL SPECTRUM, PURE.
Honey Brands has the most phytochemicals working together for the desired effect. This "ensemble" determines potency, not THC. Thick oil indicates minimal processing: not diluted or overly refined. This is better, and most like the natural plant. Never any artificial fillers or additives.
ONLY THE BEST
HONEY BRANDS® is proud to be your premier THC cartridges provider. With a high standard of providing the best cannabis oil possible, we are continuously working to improve our methods, products, and your experience.
Vaping is essential to thousands of cannabis patients in California and around the world. Our vaping oil products are also edible, it's the best of both worlds! Vape or consume orally. Edible cannabis can be great for pain relief, due to the whole-plant benefits. Use our oil as a sugar-free supplement or simple edible. You can even squeeze a little in your morning tea!
At HONEY BRANDS®, we strive to provide the very best cannabis oil possible. This means emphasizing the diverse profile of cannabinoids and terpenes found within the living plant. It can be easy to focus on THC and CBD by themselves, but we miss out on the impactful "ensemble" aka "entourage" effect of cannabinoids and terpenes when using isolates. Thanks to our proprietary Fresh Mapped™ process, we can recreate the terpene profiles unique to each strain and minimize the loss of essential compounds during processing.